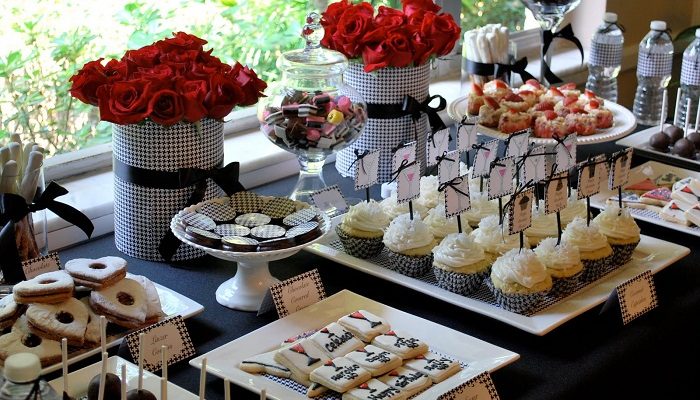 Birthday parties are a great boost to any child's self-esteem. Making them feel like kings (or queens) for the day is one of the best (and most lasting) gifts you can give them. But where and how should you start?
THEME
Many parents feel more comfortable starting with a theme around which they can organize invitations, decorations, games, crafts and food. Both you and your child will enjoy making plans that reflect her interests — whether it's a sports theme, a dinosaur bash, an art party, a backyard beach picnic, a trip back in time, or an animal adventure.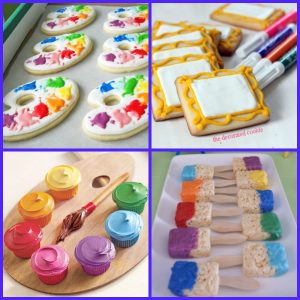 GUEST LIST AND INVITATIONS
You should make the guest list for your preschooler, but once your child is over three or four, he should be consulted. The invitations can be either store-bought or homemade and should set the mood for the event. Older kids may enjoy making invitations out of paper dolls, puzzle pieces or computer templates, depending on your chosen theme. In addition to obvious information like the time, date and directions, include special details like "bring a swimsuit" or "parents should accompany children."
VENUE
If you decide your home or apartment isn't suitable for a children's party, there are several off-site options that come with obvious advantages (including being able to come back to a clean home after the children have been picked up). For a small fee, you can often reserve space in a community recreation center or local park. Kid-friendly restaurants, gymnastic centers, fire departments and hands-on museums are also popular. Parties away from home usually work better for children over five since younger children may be overwhelmed by unfamiliar surroundings.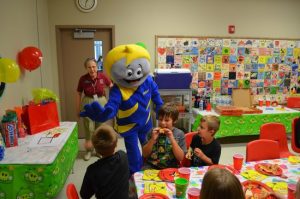 DECORATIONS
Atmosphere is everything. Once you've chosen a theme, use a little creativity to set the scene. That doesn't mean you need to fly to the Grand Canyon for a camp out party. Kids are naturally imaginative; they'll play along when you use simple household gadgets to transform your home into a national park. Set up a tent, pass out flashlights and catch fireflies in the backyard.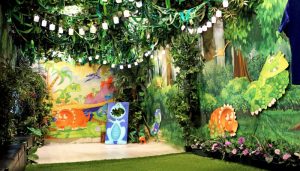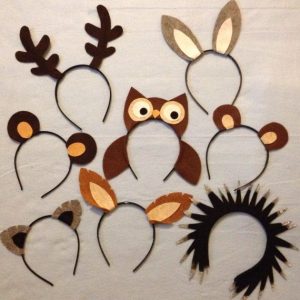 ENTERTAINMENT
Depending on the ages and attention spans of your guests, outside entertainment could be a big hit. But younger children (those under four or five) may be frightened or just plain bored by a performance that goes on longer than 45 minutes. Before you write a big check to Chuckles the Clown, consider looking for some local talent.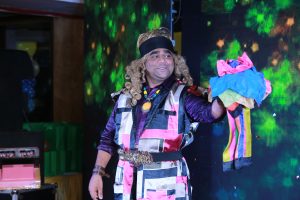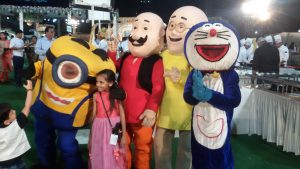 FOOD
For brief parties, cake and ice cream is really the only refreshment you need. Many young children look at the cake as the focal point of the whole birthday ritual, so be sure to let them help make it (or select it from the bakery). Tradition dictates that the birthday boy or girl gets the first piece of cake (and that they will probably choose the piece with the most frosting and decorations on it). Consider having more than one flavor of ice cream on hand, however, since young children can be picky eaters and prefer ice cream over cake.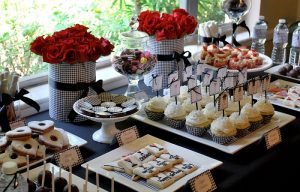 WRITE THANK YOU NOTES
While sending email invitations is standard these days, most guests still appreciate a good old-fashioned physical thank-you card—particularly one written by the birthday child.It can be a scribble, a picture or a handwritten note, it's great when kids say thank you in their own way Can't stand the thought of more wasted paper inevitably ending up in the trash? Send a personalized thank-you email. Send a picture of their kid playing in the party and thank them for their presence, that is surely a good touch.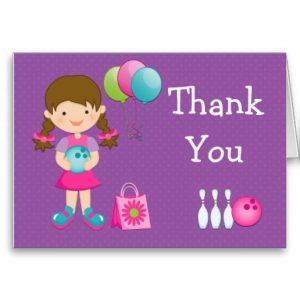 HAVE A GREAT BIRTHDAY,

BE RELAXED ITS A BIRTHDAY PARTY.