It's shaadi time! And without a doubt, for most of us, it's the sangeet and the sangeet songs that we look forward to the most. After all, it's the one function you  totally want to show the "SWAG" of your team  be that, bride or groom. And the super fun practice sessions that extend well into the early morning hours. Too much fun, right?! So girls, as you get set to shake a leg, here are our favourite sangeet songs for the bride and besties to dance to!
1. Girls Like To Swing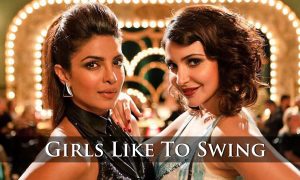 It's time to enjoy to the fullest and if your girls move a leg on these beats it would surely light up the sangeet with beautiful faces  ;p
2. Pallo Latke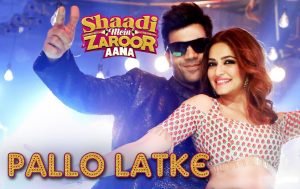 These songs are meant for the wedding season and all the fun ultimately for the one best performance of the night.
3. Drama Queen
"Adaayein badi funky, kare hai nautanki, ye chhori badi drama queen hai!' What a fun performance this would be!
4. Ghani Bawri
Want to set the stage on fire with your latkas and jhatkas of these sangeet songs?! If you and your girls want to go all out and dance your heart out, this is the track
5. Naachde Ne Saare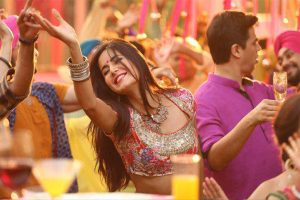 Sangeet is that one function where you and your family cannot resist but dance your hearts out to show the happiness in your hearts. This is a family songs which will make everyone dance and dazzle.
6. Cutiepie
Because isn't the bride such a cutie pie?! And don't you just love the signature 'cutiepie' step in these sangeet songs. So this is the perfect song for your sangeet.
7. Badrinath ki Dulhania – Title Track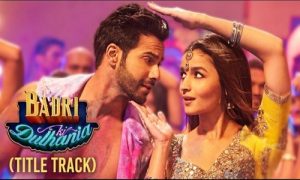 This latest track is winning hearts all over and is sure to rock any sangeet party!
8. Radha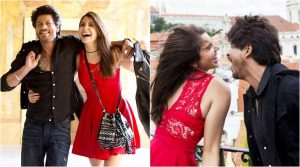 Pour your heart out in front of your man with "Main Bani Teri Radha".
9. Gulaabo

'Gulaabo…. zara gandh phaila do!' It's almost like a bride and bestie anthem now. So go out there and show 'em what you got!
10. Navrai Majhi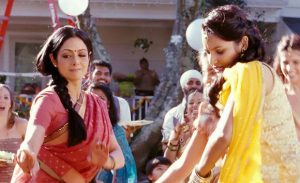 My new bride – that's what 'Navrai Majhi' means. Shaadi songs like these are dedicated to the bride and we're in love with the music, the lyrics and the overall package that the song is.
These are the most celebrated sangeet songs … they really have a great share in making your performance one of the best…Good Luck….